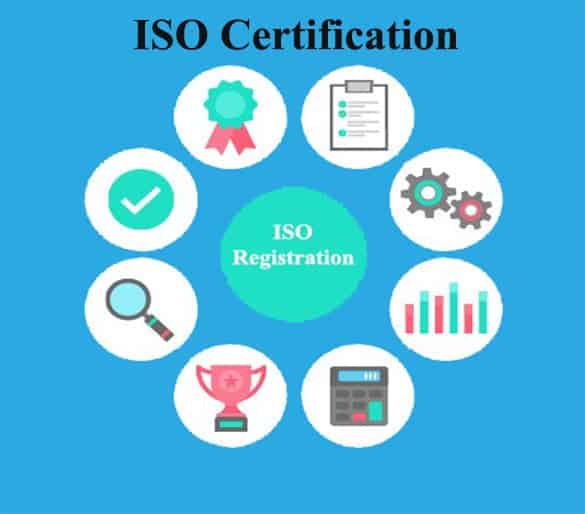 Overview of ISO Certification
ISO stands for International Organization for Standardization.
It is an independent and non-governmental organization with a membership of 168 national standards bodies.
ISO certification certifies that quality of manufacturing industries products and service industries process.
This certification was handled by several third-party companies and their certify businesses or organizations.
We can use ISO certifications in many types industries like as Education, Public services, Apparels, Health services, etc., It ensures the quality, safety, consistency and efficiency of products, services, and systems.
There is many types of certifications are available, each certification has separate standards and criteria and is classified numerically. For example ISO 9001:2015.
We can register ISO on two ways – Non IAF ISO registration and IAF ISO registration.
Documents Required for ISO Certification

Authorized person's aadhaar card

Authorized person's pan card

Company incorporation certificate or Partnership firm deed and company pan card

GST Certificate or MSME/Udyam certificate
Difference between Non IAF and IAF ISO Certification
Non IAF ISO
1) Product certificate are less costly as compare to IAF ISO.
2) A non-IAF ISO certification is much feasible as it does not require quality audits at regular intervals.
3) This certificate does not have any legal value; it is not accepted by the Govt department or for any Govt/Pvt tenders.
4) It may be use just for branding and promotions. We don't have any legal responsibilities if this certificate is not accepted by any third parties.
5) Validity of the certificate is 3 years.
IAF ISO
1) It is a global federation for all the accreditation bodies worldwide, which is known as International Accreditation Forum or IAF.
2) The government and administrations approve work projects only to the IAF approved ISO certified companies as it is required quality audits at regular intervals.
3) It's costly as compare to NON-IAF.
4) Validity of the Certificate is 3 years but every year there is surveillance charges which is 50% of the Registration Amount.
5) If you want to apply any Govt tender or you want to submit at any Govt department than IAF ISO is required.
Types of ISO Certification

1) ISO 45001 and related standards
      ISO 45001 was standard for management systems of occupational health and safety (OHS). The main aim of ISO 45001 is the reduction of occupational injuries and diseases, including promoting and protecting physical and mental health.

2) ISO 639
      ISO 639 is a standardized nomenclature used to classify languages. Each language is assigned a two-letter (639-1) and three-letter (639-2 and 639-3) lowercase abbreviation. For e.x. We can denote Tamil language as ta, tam and tam.

3) ISO 4217
      ISO 4217 defines alpha codes and numeric codes for the representation of currencies and provides information about the relationships between individual currencies and their minor units. For e.x. Indian money was defined as "INR" (alphabetic code), "356" (numeric code), "Indian rupee" (minor unit) and "India, Bhutan" (entity).

4) ISO 8601
      ISO 8601 was covering the worldwide exchange and communication of date and time related data. The standard representing calendar dates and times in worldwide communications, especially to avoid misinterpreting numeric dates and times.

5) ISO 9660
      ISO 9660 is a file system for optical disc media. It was also known as ECMA-119. This specification was available for anybody to purchase and implemented to any operating system.

6) ISO 13216
      An ISO 13216 was called as Isofix. It is the international standard for attachment points for child safety seats in passenger cars. It has also been called the "Universal Child Safety Seat System" or UCSSS. It defines standard attachment points to be manufactured into cars, enabling compliant child safety seats to be quickly and safely secured.

7) ISO 6
      ISO 6 is a standardized for Film speed. It is the measure a photographic film's sensitivity to light, determined by sensitometry and measured on various numerical scales. It is used to describe the relationship between exposure and output image lightness in digital cameras. The term speed comes from the early days of photography.

8) ISO 14001 and related standards
      ISO 14001 is a related to sets out the criteria for an environmental management system and can be certified to. It maps out a framework that a company or organization can follow to set up an effective environmental management system.

9) ISO/IEC 17025
    ISO/IEC 17025 used by testing and calibration laboratories. In most countries, ISO/IEC 17025 is the standard for which most labs must hold accreditation in order to be deemed technically competent.

10) ISO 13485
    ISO 13485 specifies for a quality management system where an organization needs to demonstrate its ability to provide medical devices and related services that consistently meet customer and applicable regulatory requirements. ISO 13485:2016 specifies the suppliers or external parties that provide product, including quality management system-related services to such organizations.

11) ISO 22000
    ISO 22000 specifies the overall guidelines for food safety management and also focuses on traceability in the feed and food chain. It maps out what an organization needs to do to demonstrate its ability to control food safety hazards in order to ensure that food is safe.

12) ISO 26000
   ISO 26000 provides guidance to an organization's relationship with the society and the environment in which it operates is a critical factor in its ability to continue operating effectively. This standard is used as a measure for an organization's performance as it provides guidance on how it should operate in socially responsible way.

13) ISO 31000
    ISO 31000 provides principles and generic guidelines on managing risks that could be negative faced by organizations as these could have consequence in terms of economic performance and professional reputation.

14) ISO 37001
    ISO 37001 standard provides establishment and implementation of an anti-bribery management system (ABMS). An anti-bribery management system helps to organizations in the fight against bribery, by establishing the procedures, policies and controls that help foster a culture of integrity, transparency and compliance.

15) ISO 3166
    ISO 3166 defines codes for the names of countries, territories, special areas of geographical and their principal subdivisions. The official name of the standard is Codes for the representation of names of countries and their subdivisions.

16) ISO 50001
    ISO 50001 supports organizations in all sectors to use energy more efficiently through the development of an energy management system. The standard aims to help organizations continually reduce their energy use, and therefore their energy costs and their greenhouse gas emissions.

17) ISO 20121
    ISO 20121 aims to help organizations improve sustainability throughout the entire event management cycle. It offers guidance to manage our event and control its social, economic and environmental impact.
Benefits of ISO Certification
ISO certificate ensures the quality of goods and services, this will be impress the customers will choose your business over your competitors. This will result in increased profits.
ISO was best way for companies to improve their business standards. When your company process was meet ISO standards, it becomes easier for your employees to work together effectively and efficiently.
The ISO certification process includes an audit of your company's business operations and procedures on each and every year or three years one time. This will help you identify, where your company can improve efficiently.
ISO standards allow businesses, how they care about their environmental challenges. This will be assisting them to look at how much resources are being used, energy spent and any other type of impact on our planet's natural systems.
ISO Certification Process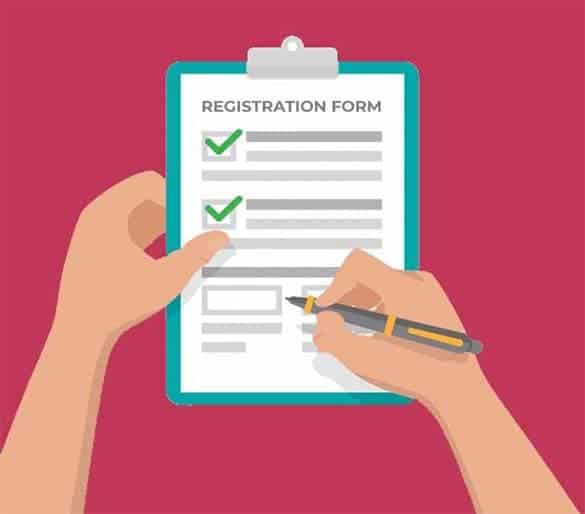 Collect the proper details and documents from the users.

Verify all the details and documents.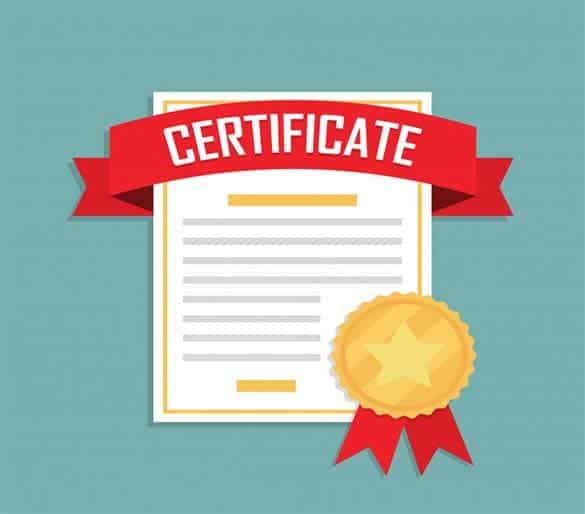 Get the approval certificate.
Basic
Non IAF ISO registration

IAF ISO registration

ISO, MSME and GST registration
Standard
Non IAF ISO registration

IAF ISO registration

ISO, MSME and GST registration
Premium
Non IAF ISO registration

IAF ISO registration

ISO, MSME and GST registration
*Amount maybe increase or decrease depends upon your business activities.